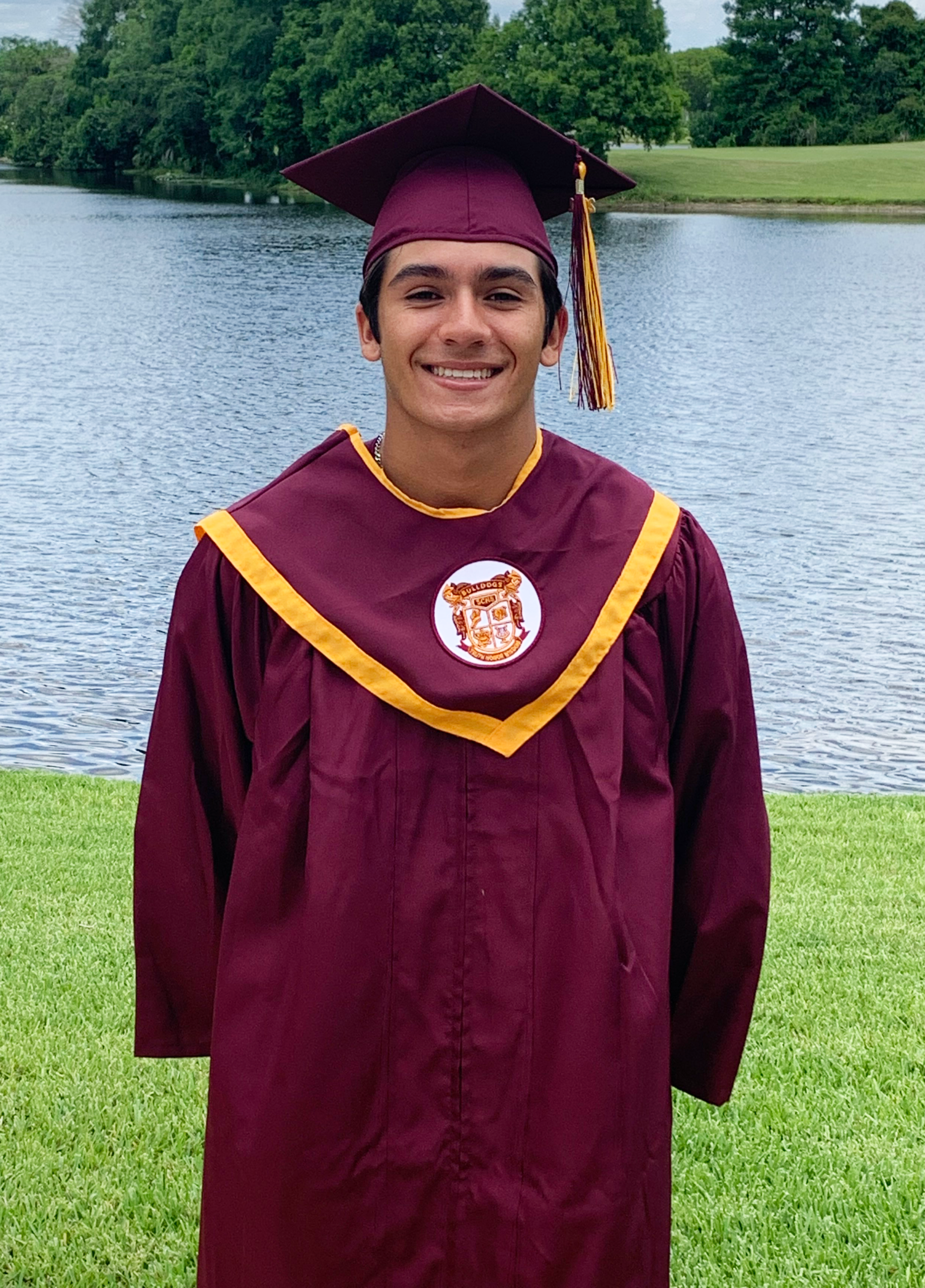 Joshua D. Jacobs
2021 FCPA Scholarship Recipient
The Florida Cleft Palate – Craniofacial Association is excited to announce that the winner of the 2021 FCPA Scholarship is Joshua D. Jacobs, a graduate of Saint Cloud High School in St. Cloud, Florida.
This fall, Joshua will attend Warner University, where he will play on the baseball team and study for a career in sports management.
While in high school, he maintained a 4.19 weighted GPA, received an Academic Letter and Academic Chevron, and was recognized as Student of the Month three times.
Joshua was born with a cleft palate and had his first surgery when he was six months old. As a child, he had two tympanoplasty surgeries and underwent six years of speech therapy. He received all medical care from Florida healthcare providers.
"Joshua is the embodiment of athleticism and leadership. . . . If I had to describe Joshua with one word it would be 'exemplary.'"

– Kristi Parks, Saint Cloud High School Guidance Counselor
Future Plans
Joshua's passion is baseball, which he began playing at the age of three. As a child, he played for Kissimmee Little League and Bear Creek in South Orlando. He played at Gateway High School for two years before transferring to St. Cloud High School. Since that time, he has played baseball for the St. Cloud High Bulldogs as well as the Lakeland Legends travel team.
Joshua's dream is to become a professional athlete. While working toward that goal at Warner University, he will major in Sports Management, minor in Exercise Science, and obtain a Certificate in Dietetics. He would eventually like to use his knowledge and degree to obtain a position as a strength and conditioning coach in a major-league ball club.
Giving Back
Joshua enjoys giving back to the community by volunteering at the St. Cloud Little League, where he is able to help shape the skills and minds of the next generation of players.
Faith, a very important part of Joshua's life, was a deciding factor in his choice to attend Warner University. His favorite bible verse, which he writes on his shoes, bats, and has inscribed on his gloves, is Joshua 1:9, which states, "Have I not commanded you? Be strong and courageous. Do not be afraid; do not be discouraged, for the Lord your God will be with you wherever you go."